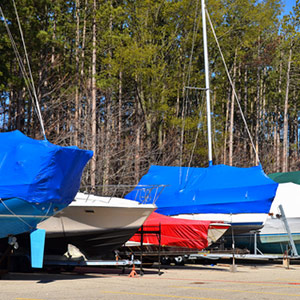 Whether you're in need of temporary storage space while moving or long-term boat storage in North Little Rock, AR, A-Affordable Mini Storage is here to help. We know all of the ins and outs of storage units, and we are committed to ensuring that you get the peace of mind that comes with knowing that your valuables are in good care. Because we're people too, we know what a burden tight finances can be. That's why we're also dedicated to providing some of the most affordable storage in North Little Rock, AR. We offer the below services in order to provide our customers with the best possible cheap storage experience, no matter how long the duration may be.
Storage units: Our storage units are our claim to fame, and we're proud to offer a wide range of units to suit the needs of all of our customers. We offer five different sizes of storage spaces which range in area from 5ft. x 10ft. to 10ft. x 30ft. Our goal is to have the capacity to accommodate a wider range of people so that you can come to us for your storing needs, whether you need a few boxes put away during the moving process or you need large RV storage in North Little Rock, AR during the winter months.
Month-to-month fees: When it comes to mini storage in North Little Rock, AR, you may not know exactly how long you'll need storage. Whether you're between homes or you aren't quite sure when it will be warm enough to take your boat out of storage, we're here to keep your belongings safe and sound in the meantime. That's why we offer month-to-month rental options with no time limits. No matter if you want to rent the best storage space for one month or six, we're happy to assist.
Unique lock and key service: Cheap storage in North Little Rock, AR doesn't always get you the most secure storage area. Fortunately, A-Affordable Mini Storage is both affordable and safe enough to take care of you and your belongings. We provide all of our customers with unique lock and key service in order to eliminate any chance of key duplication or other forms of entry for anyone other than you.
If you're looking for the best storage in North Little Rock, AR, then you've come to the right place. A-Affordable Mini Storage has been serving the area for the last 20 years, and we're proud to offer some of the best prices and products around. Whether you need boat storage for winter or you're in between moving, we're your go-to source for reliable mini storage and service. Contact us today at 501-851-0327 to learn more about our affordable storage!